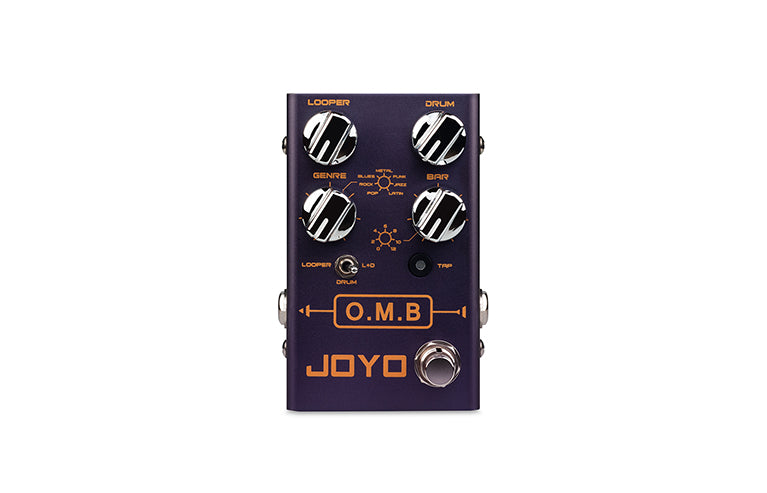 Joyo O.M.B Looper & Drum Machine Pedal
A pedal features LOOPER cycle recording mode, independent drum machine mode, and LOOPER +drum mode. The LOOPER mode has auto-align function and Count-In function, 40 minutes cycle recording time, overdub unlimitedly. In drum machine mode, you can choose 7 genres of drum pattern and 7 drumbeats, the speed of drum patterns can be set up by TAP TEMPO button. What's more, O.M.B enables you to add fills, outro fill can be added at the end of each drum pattern, so just try your One Man Band to your heart's content.
Controllers: Looper, Drum, GENRE selector, BAR selector, Mode switcher, TAP, LED Toggle
This pedal can't be powered with a battery, a 9v power adapter is needed.
---
Share this Product
---
More from this collection