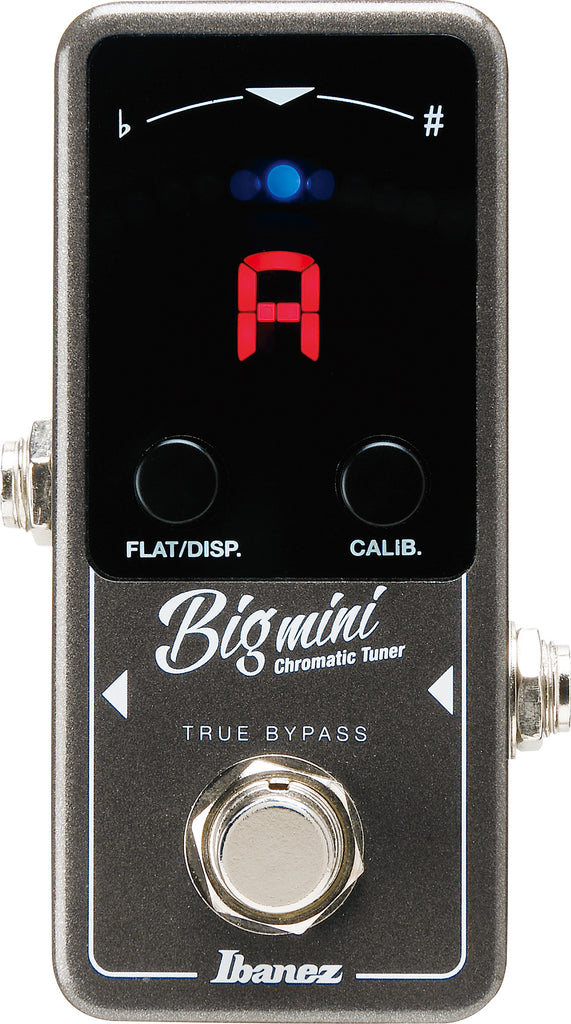 Ibanez Mini Tuner Pedal
Flat 4 semitones Drop tune with 435 to 445 Hz Calibration.
The Ibanez BIGMINI is a Mini Pedal Chromatic Tuner.
The BIGMINI chromatic tuner also features two way tuning modes allowing you to switch between needle mode and strobe mode; whichever you find more convenient.
True bypass switching means it doesn't colour your sound whatsoever so you can play with confidence that your tone is your own with no interference from the Ibanez BIGMINI guitar tuner.
Features:
Ultra-precise tuner with a large, easy-to-read LED screen
Tuning Range: A0(27.50Hz) - C8(4186Hz)
Calibration: 435 - 445 Hz
Drop tune: Flat 4 semitones
Power Supply: External DC 9 Volt AC Adapter
Two tuning modes and bypass switching with an easy to read LED screen.
---
Share this Product