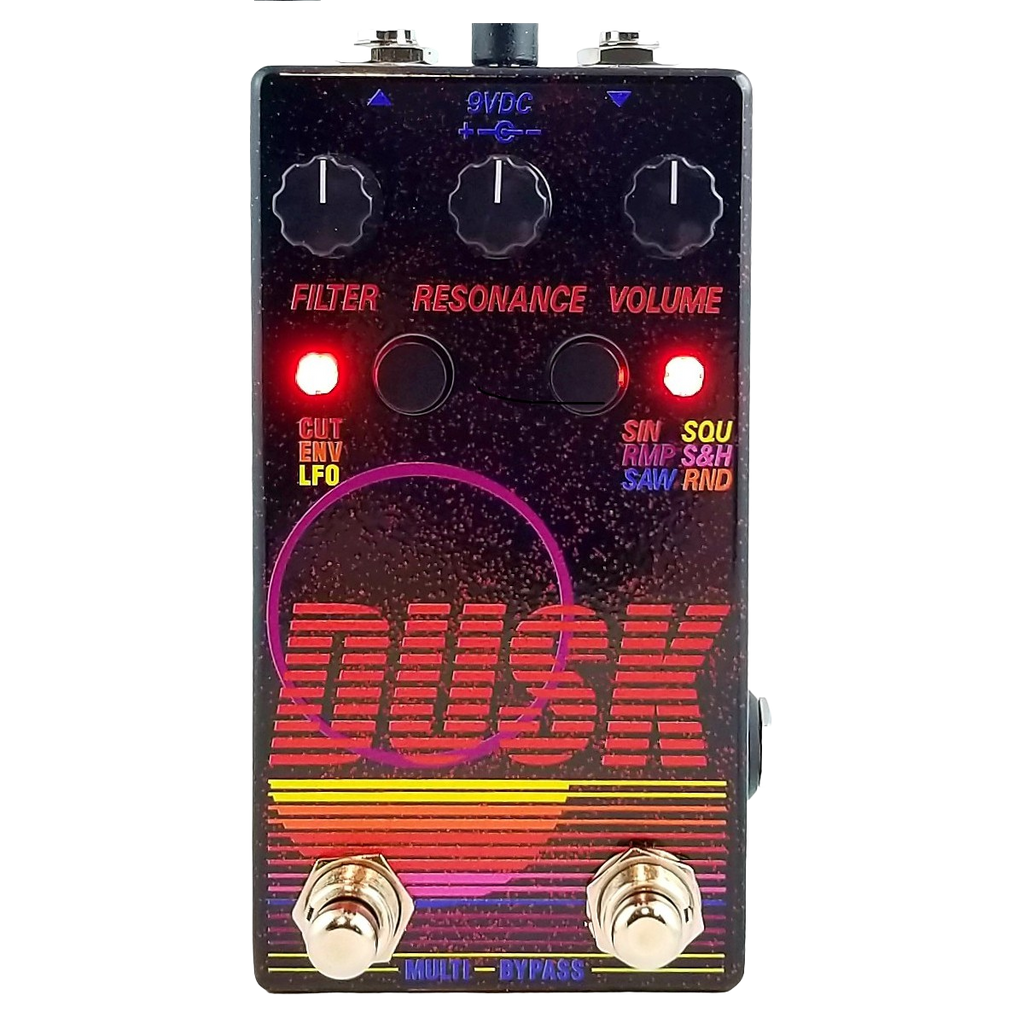 Dr Scientist Dusk Analog Filter Pedal
The Dr Scientist Dusk is a digitally-controlled analog filter.
Dusk brings together the functionality of an analog filter with digital control to make a powerful pedal suited to a wide variety of applications.

At its heart lies an analog 12dB/Octave low pass filter based around an old-school integrated circuit called an OTA.
The use of old school integrated circuitry results in a rich, smooth filtering effect.

The digital side brings a whole bunch of convenient and powerful features.
These include control over the filter setting, tap tempo, presets, MIDI and 6 LFO waveforms.

An Expression pedal input can also be used to control the filter parameter.

Push your sonic boundaries to the limits with Dr Scientist's Dusk Analog Low Pass Filter!
Dr Scientist Dusk features:
• Multi-mode analog filter pedal.

• 3 filter modes, 6 LFO waveforms in a compact pedal.
• Four presets.

• Premium parts and components throughout.
• MIDI implementation of all digital controls.
• Expression pedal/CV control over Filter Cutoff.
• True Bypass.
• Power: 9V DC.
• Current Draw: 150mA.
• Dimensions: 2.75" X 2.3" X 5.1".
---
Share this Product