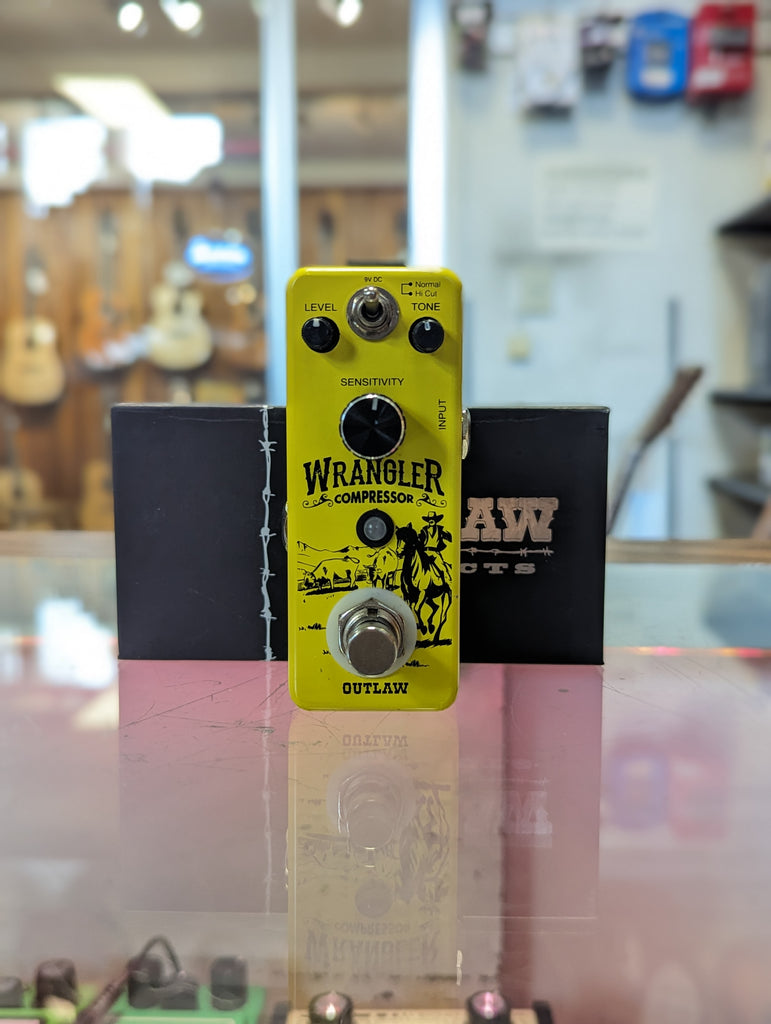 Outlaw Effects Wrangler Compressor (Used)
Pedal is in good shape, with no damage or wear on it. 100% working as it should. Comes with an Outlaw Effects box but not the one specific to this pedal.  
From Outlaw Effects
Herds in extremes to smooth out your tone while maintaining its character.
Dial in subtle, transparent compression, or opt for a more pronounced effect with prolonged sustain.
Tone control gives you the option of adding some color to your sound
Normal/Hi Cut toggle switch lets you reduce unwanted brightness with a flick of a switch
---
Share this Product