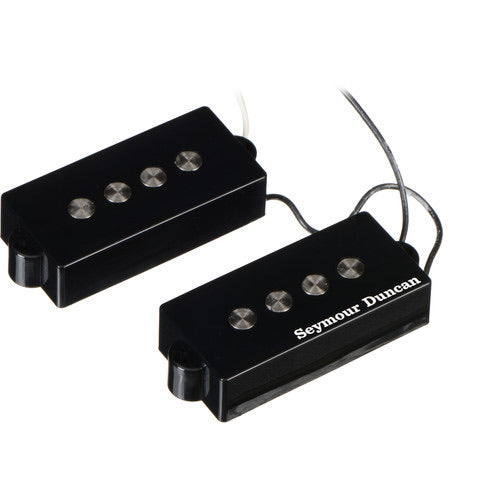 Seymour Duncan Quarter Pound P-Bass Pickup
The SPB-3 Quarter Pound Pickup for P-Bass from Seymour Duncan features large diameter alnico 5 magnets and a high-output coil wind to create its fat, punchy, and powerful tone. Designed to be a drop-in replacement for any American Standard Precision Bass, its versatile tone complements a wide variety of playing styles, making it a favorite for use in live performance and studio settings. The SPB-3 is constructed with Forbon flatwork, PVC lead wire, and quarter-inch diameter pole pieces which expand the magnetic field and extend the frequency ranges for a full tone with vast midrange presence and maximum output. In addition, the pickup is vacuum wax potted for squeal-free performance, and comes fitted with black covers. Like all Seymour Duncan pickups, the SPB-3 Quarter Pound P-Bass is hand built in Santa Barbara, California.
Fat, Full, Punchy Tone
Vast Midrange Presence
Large Diameter Alnico 5 Rod Magnets
High-Output Coil Wind
Quarter-Inch Diameter Pole Pieces
Forbon Flatwork
Wax Potted for Squeal-Free Operation
Hand Built in the U.S.A.
---
Share this Product